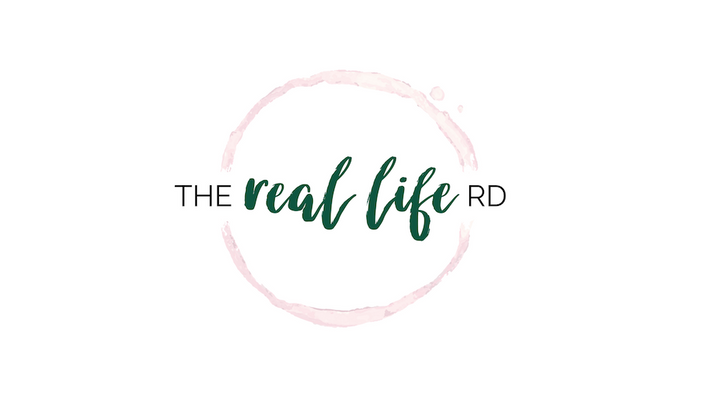 Bridging the Gap Between Clinical Nutrition & Intuitive Eating/HAES
Become a more knowledgable, skilled and confident clinician. Become more empowered and knowledgable in caring for yourself as a patient.
Enroll in Course
I started off my career with a "eat more plants" and "eat real food" philosophy, but it was very much weight-centric. I wanted to help people live healthier lives free of chronic disease - which meant helping them adopt healthier lifestyle habits and in turn lose weight and therefore, get healthier. BUT, I lacked the comprehensive understanding of how my recommendations had the potential to actually cause more stress, shame, guilt and ultimately poorer health outcomes.
It took me years of research, learning and honest self-reflection to practice in a way that actually helps people get, and stay, truly healthy. I don't want it to take years for you too, which is why I've created this course.

I'm still always learning and have so much to learn, but my clinical practice has completely transformed over the past six years.
---
Are you a health care professional who....
wants to provide care to people in a way that is ethical, effective and rewarding?

wants to be part of the solution instead of contributing to an ever growing problem in healthcare?
has heard of Intuitive Eating (IE) and Heath At Every Size (HAES), but still isn't sure about the validity of these paradigms?
finds yourself wanting to practice through an IE & HAES lens, but you're confused on how to do that while working in the setting you do?
is struggling to figure out how to help someone diagnosed with a medical condition or chronic disease without implementing a bunch of "rules" for them to follow?
is feeling stuck on how to combine your clinical nutrition knowledge with IE and HAES principles?
values treating "the whole person?"
Maybe you're not a health care professional but you...
have been diagnosed with a medical condition that indicates therapeutic dietary changes and you're feeling overwhelmed, confused and frustrated
have a loved one diagnosed with a medical condition and you're unsure how to help them get better...you need direction and guidance that is practical, reasonable and easy to understand
are interested in health and wellness and want to help others and/or better care for yourself
If any of the above resonates, this course is for YOU!
---
Dietitians, nurses, doctors and many other health professionals are classically trained with a clinical mindset using a weight-centric paradigm. This paradigm focuses heavily on physical health markers without considering how psychological health and environmental factors greatly impact a person's physical health, making it impossible to help people get truly healthy.
There is a wide misunderstanding that Intuitive Eating and Health at Every Size philosophies are reserved for those without "health problems" - when really, integrating these frameworks into a person's treatment is absolutely critical in order to provide not only effective, but ethical care. Bridging together what we know about clinical nutrition with the evidence based paradigms, Intuitive Eating and Health at Every Size, is imperative if you want to help people find true health and healing.
---
What you'll learn by the end of this course:
1. The research behind Intuitive Eating and Health at Every Size
2. The current evidence on a weight centric approach and the associated health outcomes
3. How a person's psychological health impacts their physical health
4. The pathophysiology of stress, including the impact on gut health and multiple other body systems
5. How to appropriately implement IE and HAES principles
6. How to develop an evidence based, appropriate and effective plan of care for people healing from a medical condition that neutralizes diet language and is rooted in the IE/HAES paradigms
You'll leave this workshop feeling more knowledgable, equipped, skilled and grounded as a clinician.
As a person diagnosed with a medical condition, you will leave feeling more confident, empowered and knowledgable on how to best care for yourself.
---
What's waiting for you inside:
2 hours of engaging, online video training with graphics for easier learning

Audio files so you can take the material on the go and listen anytime

Visually appealing handouts to start using in your practice or in your life right away

Handfuls of research articles, resources and recommended reading so you can continue learning


2 CDR approved continuing education credits for Registered Dietitians

Discounts on mentoring/career sessions and 1:1 counseling services with Real Life Women's Health
---
I very much value the therapeutic effect of food and exercise - but I also now know all the other realms of a person's health that significantly impact their physical health. In both my practice as a nurse practitioner and dietitian, I'm passionate about helping people discover optimal physical health. But in order to do so, we must also consider people's psychological wellbeing and help them find peace with food, exercise and their bodies.
I can't wait to help you grow more confident and competent in your clinical practice too!
Course Curriculum
Module 1: Understanding the Weight Centric vs Weight Neutral Research
Available in days
days after you enroll
Module 2: Interplay Between the Physiological and Psychological
Available in days
days after you enroll
Module 3: Health as a Whole and Developing a Plan of Care
Available in days
days after you enroll
This course not only saves you time researching and trying to figure things out on your own, but it's packed with information and resources that would take me at least four mentoring sessions to cover - that's a $700 value for $95!
Frequently Asked Questions
When does the course start and finish?
The course starts now and never ends! It is a completely self-paced online course - you decide when you start and when you finish.
How long do I have access to the course?
How does lifetime access sound? After enrolling, you have unlimited access to this course for as long as you like - across any and all devices you own.
Do I have to complete the course in a certain time frame to receive continuing education?
Take however long you wish - there is no timeline! You'll have access to the course for the rest of your life so you can listen/watch at your own pace. Take days, weeks, or years!
Your Instructor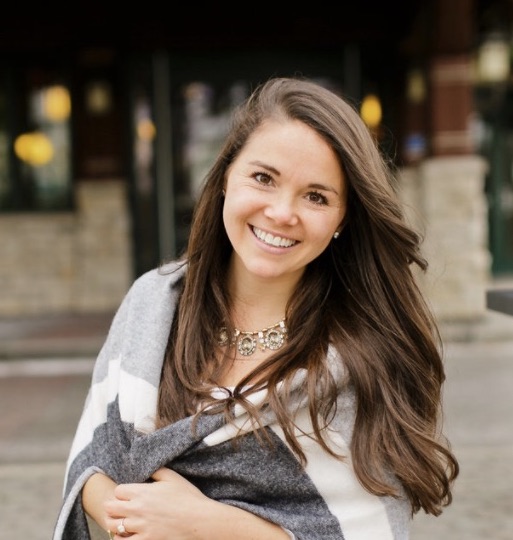 Robyn has walked her own health journey with disordered eating, amenorrhea and hypothyroidism. Her own story has been the catalyst to her career focused on counseling, nursing, mentoring, and teaching in the field of women's health and eating disorders.
As a Board Certified Family Nurse Practitioner and Registered Dietitian, Robyn specializes in hormone & reproductive health along with eating disorders and disordered eating. She uses a weight inclusive and non diet approach and firmly believes health goes far beyond your plate and exercise routine. Alongside her her private practice, blog and inpatient NP position, Robyn launched an online learning center in 2017 to both educate other practitioners and empower women to advocate for their own health and healing.
In both her RD and NP practice, Robyn works through the Intuitive Eating and Health At Every Size framework. She is a member of and involved in several women's health and eating disorder organizations including the International Association of Eating Disorder Professionals, Nurse Practitioners in Women's Health, and the International Federation of Eating Disorder Dietitians.
When she's not working with women or behind the screen, she enjoys exploring Boston with her husband, being outside, traveling despite her fear of flying, cooking new recipes, hosting others in her home and exploring the food scene wherever she might be.

Robyn loves connecting on social media. Follow her on Instagram and Pinterest, join The Real Life Facebook community, and check out her blog, The Real Life RD.
Become a more knowledgable, equipped, skilled and confident clinician.
As a person diagnosed with a medical condition, grow more confident, empowered and knowledgable on how to best care for yourself.