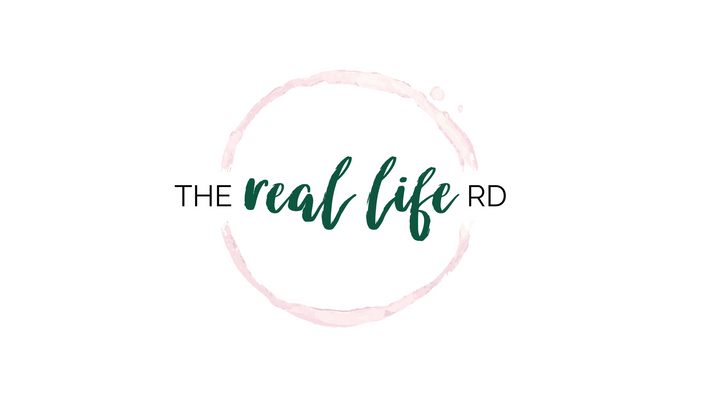 Find Peace With Your Body
Improve your body image so you can live a full life, free of body struggles.
Enroll in Course
Negative body image is one of the top two risk factors for relapsing in eating disorder recovery.
Body image dissatisfaction has also been linked to:

a higher negative affect (depression, anxiety, stress)

overall distress

inflammation

keeping us from living our lives (...literally)!
Unfortunately, no matter how much you learn about body image - that information won't translate into a better relationship with your body and self if you aren't taking actionable steps. As humans we learn from experience, so this course walks you through the many facets of what leads to a positive body image and supports you in this ebb & flow journey. It's your actual LIVED experiences that help truly shift beliefs and build tiny layer upon tiny layer of body trust. This course will support you in that process.
Who is this course for?
YOU if you are working on food peace and Intuitive Eating but feel like something is missing

YOU if you are recovering from disordered eating & wondering how to navigate body changes and weight gain

YOU if thoughts & feelings about your body get in the way of living your life fully

YOU if you find yourself comparing to other people and feeling badly about yourself

YOU if you want to build a fulfilling life outside of your body size
What can you expect once you purchase the course?
This course will explain the complexities of body image and how to form a more peaceful relationship with your body using a step-by-step approach that's easy to implement. The thing is - body image is ever-evolving and learning how to navigate this relationship now will free up so much time and head space to live your life fully.
We will discuss:

the current research on body image - why it's important & how to improve yours

WHY you have beliefs around body size in the first place (seriously fascinating!)

unlearning the lies you've been told by diet culture

accepting weight gain & body changes

set point & how to accept your natural weight

dressing your here & now body

comparison & social media

self worth & improving negative self talk

navigating bad body image days (bound to happen!)

body acceptance at every size

making your identity about more than weight

HOW to cultivate body trust
...so that you can be free from body struggles and quite honestly get to a point where you don't think about your body much at all (since your body is truly the least interesting thing about you!)
What's included in the course?
4 modules (almost 3 hours) to watch at your own pace
20+ tools to find peace with your body
20 worksheets & journaling exercises including handouts to help you process and cultivate a healthy body image
Comprehensive resource guide to support further learning and encouragement as you build a truly healthy, non-diet life
Lifetime access to all materials, videos, and future updates
Course outline:
What even is body image and why should you care about your body image?
What does it mean to have a positive body image? (hint: it's NOT about loving your body!)
What things in your past contribute to your current body image? How did you get here?
What are your values? Why are values so important when it comes to making peace with your body at any size?
How IE & HAES support a positive body image
Debunking weight science & why dieting doesn't work (research is showing that a positive body image is more important than body size itself!)
Weight stigma & the thin ideal - how do these two things deeply impact us and how we feel about our bodies?
Discussing WHY you (and every woman) feel like you have to fit an ideal to be happy and successful
DEBUNKING and questioning where these beliefs come from!
Building body trust & dealing with body changes (THIS is the biggest area I see people get stuck as they're starting to learn and practice intuitive eating and/or recover from an eating disorder, especially if weight gain is also happening and this is 100% NORMAL. We'll talk through things like set point theory & fostering body image flexibility (bad body days are NORMAL!) and how to start accepting your natural body size)
I walk you through 20+ areas to focus on to cultivate a healthier relationship with food & your body
Examples include:
what to do about comparison (it's natural, so how do we keep it from holding us back?)
social media literacy (identifying problematic content and how to actively protect yourself from hurtful messaging)
reframing (shifting those negative thoughts your brain tells you are fact...because guess what? they're not!)
emotions (& how to sit with being uncomfortable)
dealing with diet talk
"Body image refers to how you personally experience your own embodiment. More than a mental picture of what you look like, your body image consists of your personal relationship with your body – encompassing your perceptions, beliefs, thoughts, feelings, and actions that pertain to your physical appearance."
We'll do the same work I do 1 on 1 with clients as I walk side by side with you through this e-course. It's over a $2500 value - now available to you for much less. And you can take this course anywhere, at any time. It's yours for life. Let's begin!
Your Instructor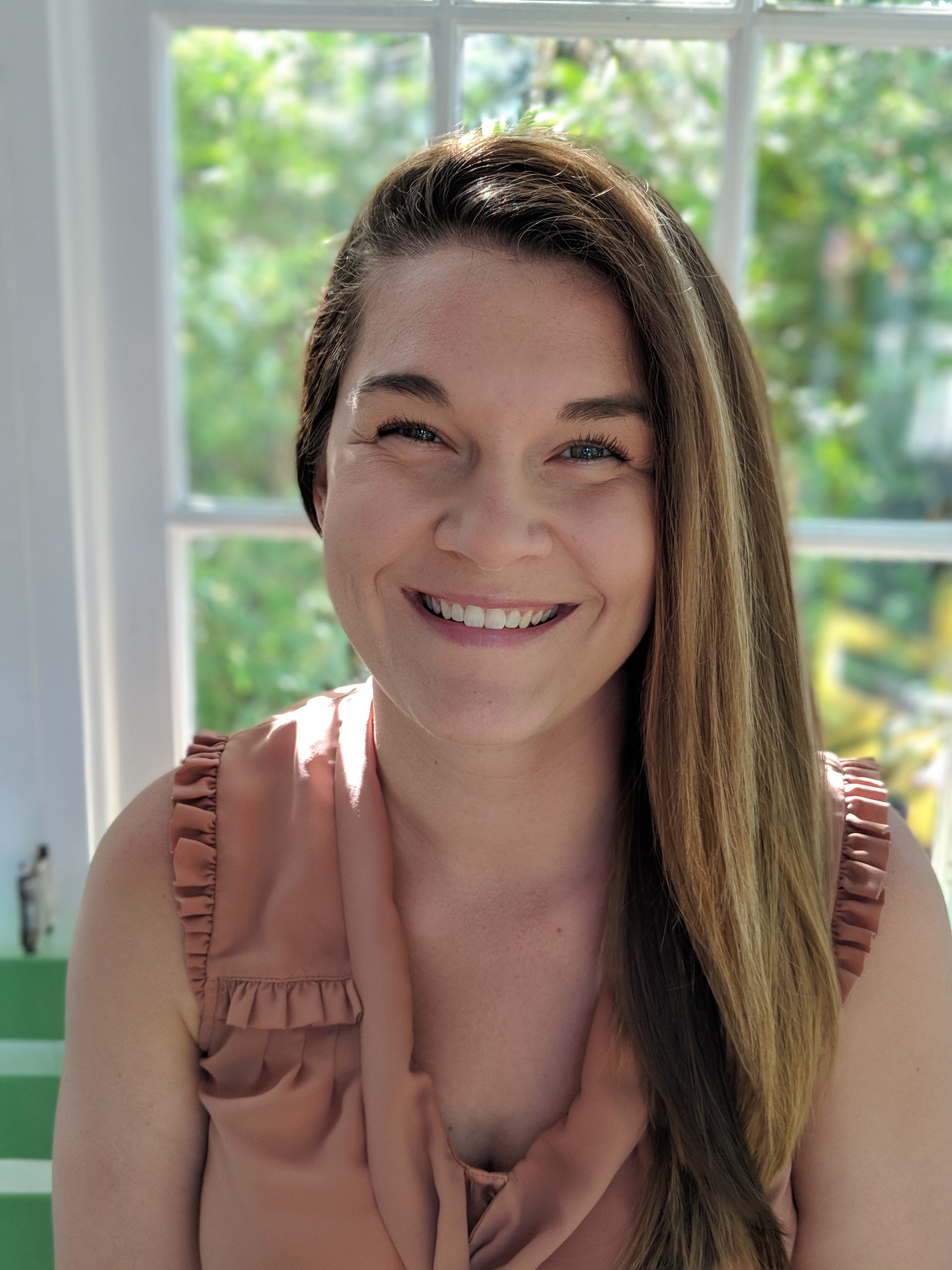 Crystal is a non-diet Registered Dietitian who has been working with clients at Real Life Women's Health since 2018. She has her own past with disordered eating and body image struggles much like other women living in our culture. This personal experience combined with the stories of her clients were the catalyst for the creation of this course. Through her background in eating disorders training (completing the Simmons Dietetic Internship with a concentration in treating Eating Disorders) and continuing education through workshops and additional training in body image, she realized that often times body image work gets put on the back burner in recovery from disordered eating and diet culture so she created this course!
All of her work is informed by utilizing a weight inclusive and compassionate practice that empowers the individual by focusing on sustainable behaviors for a healthy mind, body, and soul.
When she's not working with women or behind the screen, she enjoys reading (always reading several books at a time), painting, walking outdoors, decorating her house, and coming up with new recipes and trying new restaurants, she also might have a slight obsession with podcasts. She lives north of Boston with her husband and cats with a goal to fill her entire house with plants (getting there). She loves doing this work and looks forward to supporting you in this ever evolving journey!
Crystal loves connecting on social media - follow her on Instagram, Pinterest, and Facebook.
Those caught up in the throes of negative body image do not understand that the body is not the source of the distress being experienced, but, rather, is the messenger, trying desperately to communicate and alert them (through sensations, instincts, intuitions, or emotions) when something is not right.
- Dr. Anita Johnston
Course Curriculum
Find Peace With Your Body
Available in days
days after you enroll
Worksheets & Resource List
Available in days
days after you enroll
Frequently Asked Questions
When does the course start and finish?
The course starts now and never ends! It is a completely self-paced online course - you decide when you start and when you finish. You'll have lifetime access to all the course videos, audio and handouts.
How long do I have access to the course?
Forever. Lifetime access! After enrolling, you have unlimited access to this course for as long as you like - across any and all devices you own. Take this information and materials with you anywhere at anytime.
What if I am unhappy with the course?
I would never want you to be unhappy. If you are unsatisfied with your purchase and the course has not been helpful for you at all, contact Crystal in the first 30 days and she will give you a full refund. This is all about helping you and that's my goal.
Through my own body image journey and working with many women in various stages of recovery from disordered eating, I've seen the impact that continuing to live with a negative body image has on being able to live a full life. I've also been able to witness the changes that happen when myself and my clients actively work to improve their body image and how freeing that is. My hope is that through this course you will arrive at a place of peace with your body and be able to live a full life free of body struggles.
Looking forward to walking alongside you,
Crystal